Investigator Spotlight: Andrew Weaver of the New Hampshire Police Standards and Training Council
A lieutenant from New Hampshire shares his favorite investigative tips and explains how PenLink has been a game-changer, enabling his team to close their cases faster and more efficiently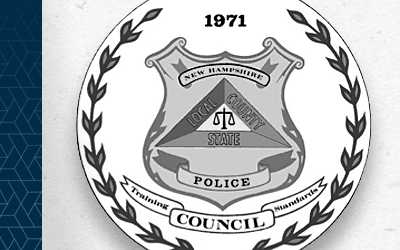 In this month's edition of our monthly Investigative Q&A series, we sat down with Lieutenant Andrew Weaver of the New Hampshire Police Standards and Training Council to talk about the future of investigations and how digital evidence is changing the law enforcement landscape. This month's edition explores how digital evidence tools like PenLink can supercharge an investigation, and why Weaver says educating investigators about digital evidence is key to keeping up with technology. 
Q: How has the investigative process changed over the last three to five years?
A: Investigators used to spend ages sifting through data on computers; now they're all about cell phones. (Criminals don't carry desktops, right?) When tools like PenLink came into play, they made it a breeze to visualize call records and suspect movements—and now, cell phone data is gold. In a nutshell, investigations these days are all about checking on phones, mapping targets' movements, and utilizing smart software. PenLink's capabilities can supercharge that process by helping us analyze all the different types of data found in today's investigations.
Q: What impact can digital evidence have on clearing cases?
A: Digital evidence has revolutionized the way we handle cases. It's not just a time-saver; it's a game-changer. In the past, we used to wait around for results from the lab or forensic experts, and cases would drag on and on. But with tools like PenLink, we've cut the waiting time from days, months, or even years down to mere minutes.
Detectives no longer have to endlessly wait for results, losing leads and growing frustrated in the process. Instead, we can quickly analyze phone records, identify patterns, and gather new leads. This is especially valuable in cold cases, where we're constantly looking for new leads that will help us bring these cases to a close.
PenLink doesn't just save time; it brings closure to cases. It allows us to work on solvability, increase efficiency, and most importantly, serve justice promptly. It's about providing answers to victims and their families, ensuring that suspects are held accountable, and making our communities safer. So, much more than simply a tool, digital evidence is a lifeline, making our job more efficient and effective overall.
Q: Research shows that investigators believe digital evidence is more important than DNA evidence. How would you compare them?
A: While DNA evidence remains valuable, it has its limitations, and it alone might not always lead to a suspect. Furthermore, even if you do have DNA, it's not much use if the suspect is not in the CODIS databank.
Digital evidence can quickly bridge the gap between identifying a suspect and linking them to a crime. Today everyone carries cell phones, and these devices generate a wealth of data, including network pings, location information, and communication records—even social media and search history. This data can provide valuable leads and help us make connections that may not have otherwise been discovered. Digital evidence is also more durable and versatile than DNA evidence; even if a cell phone is left unattended for an extended period, we can extract information from it. Our ability to recover, analyze, and utilize digital evidence makes it a powerful tool for investigators.
We must continue to educate investigators about the importance of digital evidence and the tools available to help us understand and analyze it. As more high-profile cases involving digital evidence emerge, the expectation for its use in investigations will grow. It's our responsibility to prepare other investigators to leverage these resources effectively and advance the field of digital forensics.
"In the fast-paced world of digital investigations, PenLink's tools and tricks are like secret weapons, helping us stay ahead of the game and close cases faster."
Andrew Weaver
Lieutenant, New Hampshire Police Standards and Training Council
Q: How can PenLink make investigative agencies more efficient?
A: PenLink has significantly improved our team's efficiency in several ways. First, it has streamlined the process of handling digital evidence, so instead of having to perform tasks like highlighting, sorting, and organizing data manually, we can now use PenLink's tools to clean up and normalize records. This saves us time and prevents errors, making our investigations much more efficient.
The integration of PenLink with GeoTime has also been a game-changer for us. It allows us to visualize and analyze data more effectively, making it easier for us to identify connections and generate leads. We can track the movements of vehicles, pinpoint locations, and even analyze events like airbag deployments.
PenLink's capabilities have been essential in helping us educate investigators and promote the use of digital evidence in our field. By using this technology, we're preparing our teams for further-evolving expectations in investigations, and taking a proactive approach to our own development.
Q: What's your favorite investigative tip?
A: My favorite tip is the drag-and-drop feature. This simple action of dragging and dropping cell phone records onto the platform makes data analysis so much easier and more efficient—it's like a digital magic wand that cleans up and normalizes records, saving us countless hours of manual work.
The ability to visualize and analyze all that data is fantastic, too. I can track vehicle movements, identify connections between individuals, and even pinpoint specific locations. It's like having a high-tech magnifying glass for digital evidence.
Being able to link phone numbers with names and other crucial information really streamlines our investigations: no more highlighters and manual cross-referencing. That's a trick that saves us time and makes us more efficient.
In the fast-paced world of digital investigations, PenLink's tools and tricks are like secret weapons. Kudos to the PenLink team for making our jobs easier and more effective!
Q: How are the expectations for investigations evolving, and how are you preparing for those changes?
A: As technology and digital evidence become more and more prevalent in cases, there's a growing demand for investigators to keep up. Gone are the days of sifting through paper records and dusty files; now we're in a digital age, and we need to adapt.
To prepare for these changes I've become a digital detective, embracing new tools and techniques. I've also been sharing my knowledge with fellow investigators, so they can harness the power of digital evidence too.
But it's not just about us detectives; it's about the whole team. We're bridging the gap between technology and traditional investigative methods. It's like combining the best of both worlds, and it's very exciting.
Our ultimate goal is to bring justice, answers, and closure to those who need it—and in this ever-evolving landscape, that's what we're always gearing up for.
Thank you to the New Hampshire Police Standards and Training Council, to Andrew Weaver for his willingness to share his experiences and opinions, and to their commitment as a team to keeping our communities safe.
If you would like to take part in our Q&A series, please reach out to [email protected]. To learn more about PenLink and to access resources, please visit  www.penlink.com.